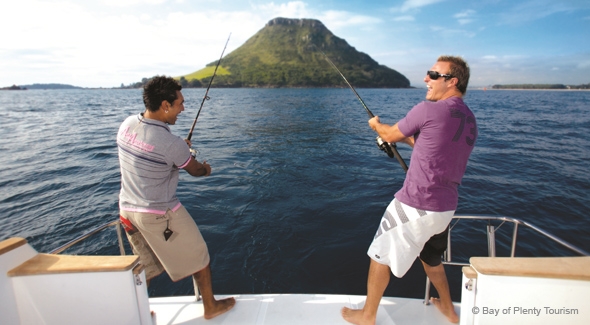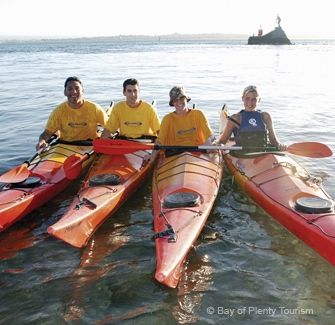 Activities around Papamoa, Mt Maunganui and Taurnaga
Quiet and relaxed best sums up Papamoa's Pacific Palms Resort, yet it's just a stone's throw from all the action that makes Mount Maunganui such a drawcard to the Bay of Plenty region. Papamoa, along with Mt Maunganui, has long been one of New Zealand's leading holiday resorts and it's a great place to visit any time of the year. Just 15 minutes apart, Papamoa, Tauranga City and Mt Maunganui offer totally different holiday experiences.
No matter your needs, Papamoa can deliver. Papamoa's long 14km stretch of sparkling beach and excellent surf is just minutes walk away and is patrolled by world class life guards during the summer months. If you're keen to get out on the green, there are five golf courses within a 20-minute drive. For a spot of retail therapy, just head across the road to the Fashion Island shopping centre, or next door to the recently refurbished Papamoa Plaza where you will find an abundance of fab cafés, licensed restaurants and bars as well as plenty of fashion and retail stores. There are also a couple of gyms and a library/conference centre is immediately next door.
Pacific Palms is only a short drive from Mt Maunganui, Tauranga City, Tauranga Airport or Te Puke and the new Eastern Link motorway has meant the tourist mecca of Rotorua is now only an easy 45 minute drive away. The local bus service has a stop right outside the resort to take you to the Mount, Tauranga or Bayfair shopping Centre.
Popular local activities in the region include walking up or around Mauao (Mount Maunganui), Salt Water Hot Pools, Blokarting (drift triking), fishing expeditions, Waimarino Adventure Park, Adrenalin Forest (high ropes course), Kiwi 360 (Kiwifruit Experience), Comvita (live bees and honey display), Golf, Tramp Park and Climbing Centre. A little further out is McLaren Falls Park in the Kaimai Ranges and the myriad of activities that Rotorua has to offer.
The Bay of Plenty region hosts many festivals and sporting events (Mt Maunganui alone has over 500 events every year) and Pacific Palms is experienced at hosting large groups, including sports teams. With Papamoa's gorgeous natural environment, it's not surprising that beach weddings are popular here and we often have wedding party guests staying with us. Our grounds have provided the backdrop for many wedding photos.
We are sure you will enjoy your stay in the Bay!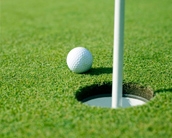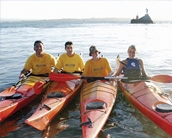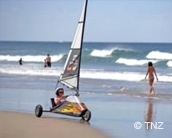 Wining and Dining
With over 50 cafés, bars and restaurants to choose from, Downtown the Mount is an exciting gourmet destination for foodies. You will find a delicious range of cuisines from around the world, as well as quality New Zealand foods such as beef and lamb as well as award-winning New Zealand wines. For a caffeine fix, head to one of the numerous cafés where you'll find fresh coffee and mouth-watering food.
Did You Know?
Papamoa is the fastest growing community in New Zealand with over 25,000 people now calling it home.
Tauranga Airport and the Port of Tauranga are both located in Mt Maunganui
97 cruise ships with over 500,000 passengers and crew visit the region each year
Mt Maunganui (Mauao) is 232m high and has a comfortable 45-minute walking track (3.4km) around its base
Over 1,000,000 people walk or run the Mt Maunganui track every year, and it's absolutely free.
Some Local Attractions
Comvita Visitor Centre
Kiwi 360
Blokart Recreation Park
Classic Flyers
Mills Reef Winery and Restaurant
Waimarino Adventure Water Park
Dolphin Seafaries and Charters
Adrenalin Forest High Ropes Course
Surf Schools
Fishing and Diving Charters
Kayaking
Sky Diving
Hot Pools and natural spas
McLaren Falls and animal park
A Little Further Afield
Hobbiton
White Island - Diving and Island Tours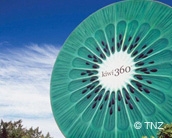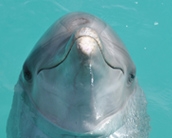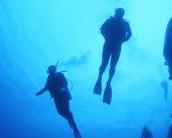 Contact
Address: 21 Gravatt Road, Papamoa,
Tauranga, New Zealand
reservation free-phone
Book Online
Enquire